Important information to read before ordering
SIZING: Make sure to measure your child, refer to the sizing chart included for every garment. There will be No exchange or refunds.
VARIATIONS: The pictures on the website are all mock-ups that show how products will be printed or embroidered. The actual print or embroidery on the garment can be different in position or in size. Textile color can vary or be different from what you see on screen. Style or cut of garment will vary depending the brand and textile chosen. We may choose to replace the garment model with a similar one without notice.
ORDER: All orders are custom prepared and all sales are final. No changes will be accepted after order is placed. It is your responsibility to choose the size, model and color of the items.
PAYMENT: Shalouka promotions will deliver what you ordered. When you receive your order at school, you must verify that it is complete and as requested.
CALENDAR:
We start taking orders all september, 2023
We close the site on: september 30, 2023.
No order can be placed after this date.
Your order will be delivered december 20 to your school.
CONCENTRATION: Available only on the printed hoodies.
Informations importantes à lire avant de commander
GRANDEURS : Assurez-vous de mesurer votre enfant et de vous référer au tableau des tailles sur chaque vêtement avant de commander. Il n'y aura pas d'échange.
VARIATIONS : Toutes les images du site Web sont des maquettes qui montrent comment les produits seront imprimés ou brodés. L'impression ou la broderie réelle sur le vêtement peut être différente en position ou en taille. La couleur du textile peut varier ou être différente de ce que vous voyez à l'écran. Le style ou la coupe du vêtement variera selon la marque et la composition du textile. Nous pouvons choisir de remplacer le modèle de vêtement par un similaire sans préavis.
COMMANDE : Toutes les commandes sont personnalisées et définitives. Aucune modification ne peut être apportée ultérieurement ou aucun échange en raison de la taille qui ne convient pas ne sera accepté. La responsabilité de commander la bonne taille incombe au client.
PAIEMENT : Lorsque vous avez commandé et payé, il n'y a aucun remboursement. La commande est définitive. Shalouka promotions vérifie et livre ce que vous commandé. Lorsque vous recevrez votre commande à l'école, vous devrez vous assurer qu'elle est complète et conforme à la demande.
CALENDRIER :
Nous commençons à prendre des commandes tout le mois de septembre 2023.
Nous fermons le site le : 30 septembre 2023.
Aucune commande ne pourra être passée après cette date.
Votre commande sera livrée à votre école le 20 décembre.
CONCENTRATION AU DOS : Disponible uniquement sur le kangourou imprimé.
---
Time left to order / Temps restant pour commander
---
Here is a chart that can help / voici une charte des grandeur pour vous aider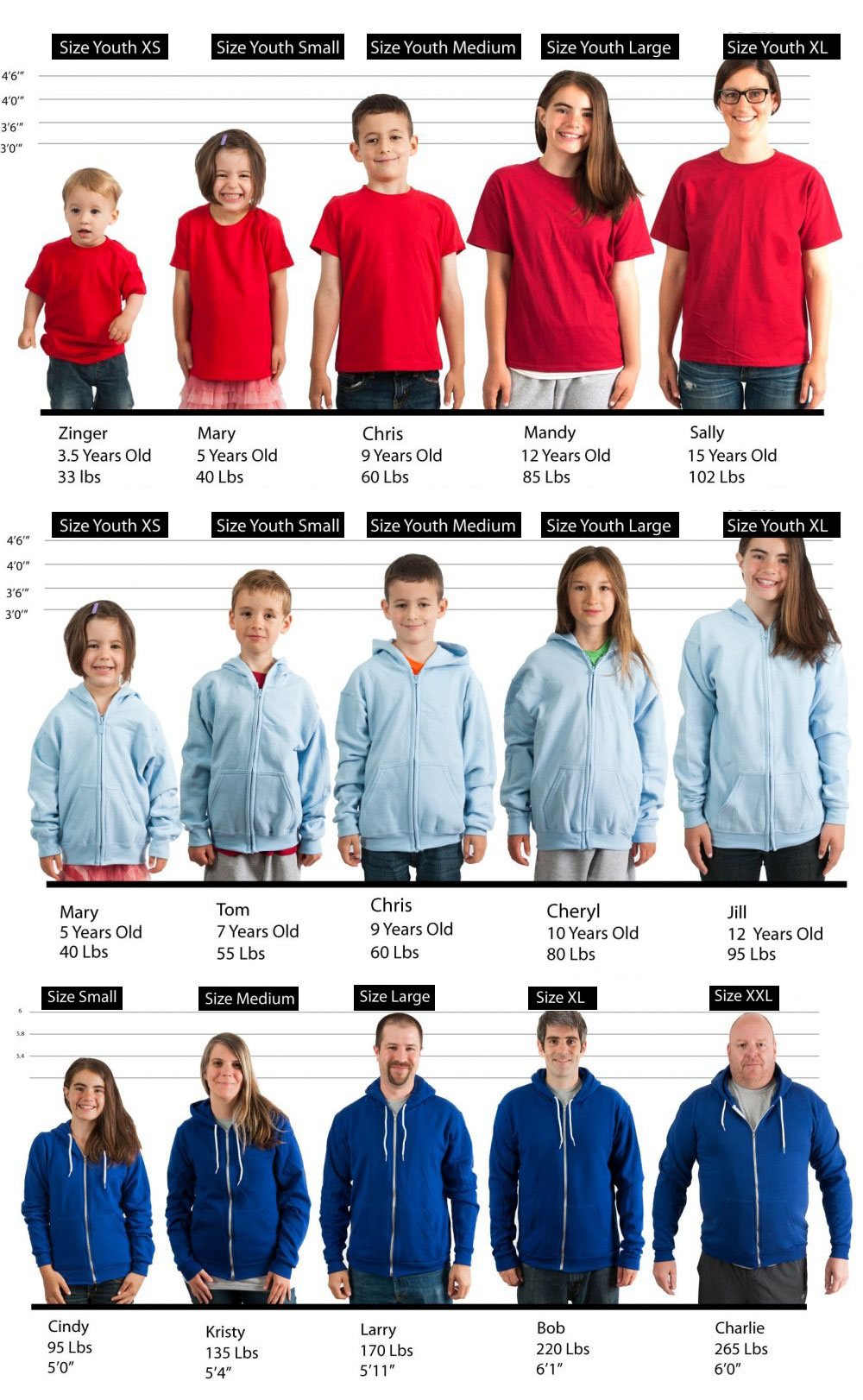 How to find the right size ? / Comment trouver la bonne taille ?
1- Find a similar clothing that already fit well to your kid / Trouvez un vêtement similaire qui fait déjà bien à votre enfant
2- Put it flat and mesure the width / Mettre à plat et mesurer la largeur
3- Go to the chart and find the mesurement / Aller au tableau et trouver la mesure
4- Order the size of the corresponding measure / Commandez la taille de la mesure correspondante
in this example, you will order the tshirt in size large adult / dans cet exemple, vous devez commander le t-shirt en taille adulte large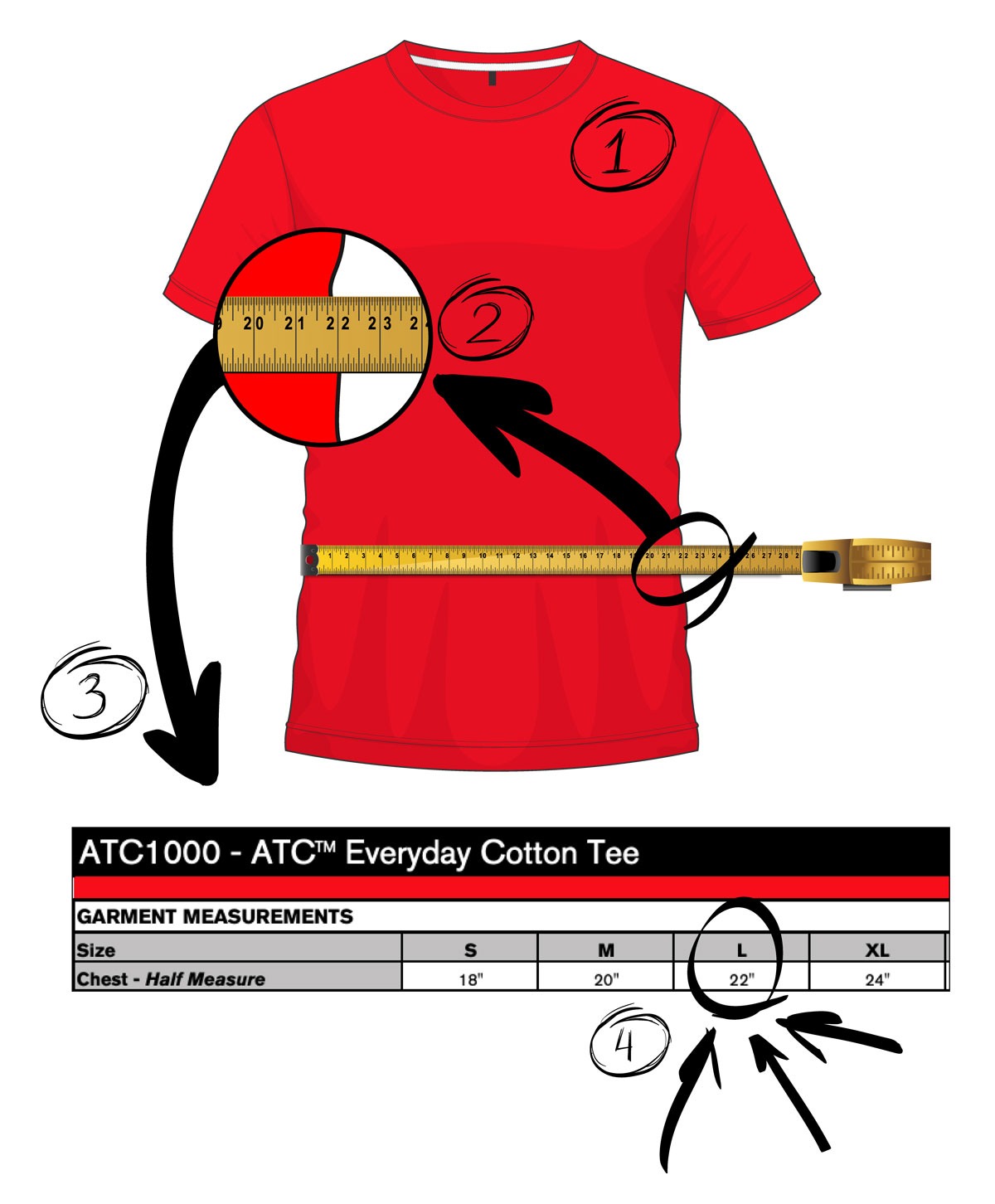 ---
If you have any trouble ordering or have any questions / Si vous éprouvez des difficultés pour commander ou si vous avez des question
Technical support / support technique : info@studioteknik.com • 514-222-1070
---